Missionaries We Know and Love! 
Learn about these missionaries and their worldwide outreach!
It is an awesome thing to undertake to help a missionary in his or her calling. They serve on the "front lines" as it were.
I'd like for you to get to know the folks listed on this page. All of them are WELL KNOWN to us at Sunday School Center. We have actually met them... held hands with them... and prayed with them!
They are all associated with worthy organizations...(some of which you will undoubtedly recognize.) And each one of them publicly acknowledges Jesus Christ as Lord and Savior!
All of these folks have to raise financial support for their ministries. Learn more about them or help donate to their efforts by visiting their official websites! Helpful links are located next to their photos.
PLEASE NOTE:
Sunday School Center receives NO PART of any donations you may choose to make to any of these ministries!! We ask only that you read about them... learn about them... and pray for them as the Holy Spirit leads you to do so.  
I hope you will enjoy getting to know our friends! 
Bruce & Ann BORQUIST - SE Asia
American Baptist Churches 
International Ministries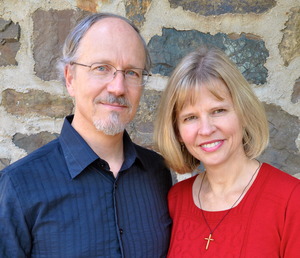 For more Information and to make Donations:
International Ministries - Borquists
Our good friends, Bruce and Ann Borquist, are currently serving as regional missionaries with partner Baptist conventions in Southeast Asia; including Myanmar, Thailand, Vietnam, Indonesia, New Zealand and the Philippines.
They work alongside national leaders in these various countries to build capacity in servant leadership, church-based community and economic development (including social entrepreneurship) and cross-cultural missionary training.  
Bruce and Ann have been friends of ours since 1996 and they have been a great blessing to our family. In the past they have served in the Philippines, in the USA and in Brazil.
Bruce and Ann are a long 7,896 miles away... and I hope one day to go and visit them in this lovely place, which is known in Maori as "Aotearoa."
ASHLEY HOOVER - Honduras

World Outreach Ministries
For more Information and to make Donations:
worldoutreach.org 
Ashley Hoover is a young woman who decided early to dedicate her life to the Lord Jesus as a missionary. Ashley loves the Great Commission and believes that she can best help fill it by reaching out to children in Honduras.
World Outreach Ministries is her sponsoring organization. Ashley has been serving in Honduras since 2010, first with Child Evangelism Fellowship and now with World Outreach. 
Ashley currently serves reaching the orphans and at-risk children in Choluteca, Honduras and in smaller communities nearby. She works with others serving in these areas to bring the message of the Gospel of Jesus Christ to these precious children.
Ashley is serving the Lord, 1,877 miles away from her home here in Nebraska! God bless you, Ashley!!
Scott & Angie BENTLEY - Orlando


Cru

(Campus Crusade for Christ)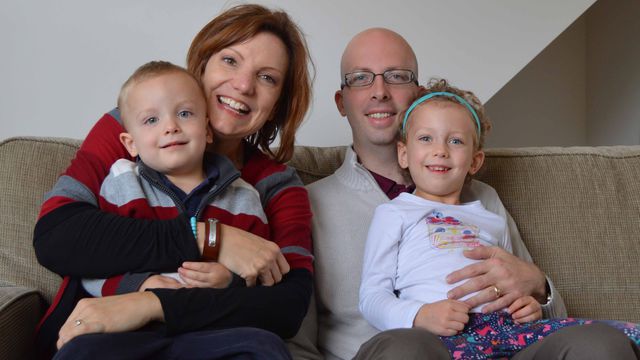 For more Information and to make Donations:
Cru - The Bentleys
For recent updates, see their personal website at:
scottandangie.org

Not your stereotypical missionaries, Scott and Angie Bentley are now serving at Cru's World Headquarters in Orlando, Florida. As is true with most organizations, it takes a group of people working behind-the-scenes to get things done. Their service is about helping change lives by supporting the work of thousands of missionaries worldwide.
As an IT expert, Scott's role is to creatively come up with new ways for technology to make life and ministry easier for Cru's Christian workers around the world. As Scott puts it, "The end goal is to free them up so that they can focus on the role God has called them to – proclaiming the good news of Jesus Christ and spiritually mentoring those who put faith in Him."
Angie's expertise is in journalism and communications; skills that she has put to good use in ministry over the years. In the recent past Angie helped develop and then directed the corporate website at Cru.org.
Since becoming a mom she has been able to stay home with their children (Lizzy and Joshua), while still being engaged part-time with the ministry. Angie looks forward to what God has in store for their family!
Scott and Angie live about 1,431 miles away from home, serving Jesus in Orlando, Florida.
---
Some Thoughts on Missionaries...
I hope that you have enjoyed visiting this page. Please know that for every one of the Christian workers listed on this page, there are many others who are out in the Field doing the work of Evangelism every day.  
Please pray for these folks, and for the people that you know personally, who give up their lives at home to go to unknown places to serve Christ there.
And pray for those in ministries at home as well.
My good friend, Ann B. says, "While I believe it is definitely a calling to serve as a foreign missionary, it is also true in a sense that we are all missionaries. We are all called by God to be salt and light; often right where we are."
No matter where we are, we have the opportunity of sharing Christ with others. Just think... What if folks in other countries had to travel all the way to where you live to tell people about Jesus?! You are already there! You can start today to serve Christ right where you live.
Perhaps you are already doing so by leading a Sunday School class. If so, remember that the Sunday School classroom is your mission field!
Matthew 28:18-20 
Jesus said... "All authority in heaven and on earth has been given to me. Therefore go and make disciples of all nations, baptizing them in the name of the Father and of the Son and of the Holy Spirit, and teaching them to obey everything I have commanded you. And surely I am with you always, to the very end of the age."