Sunday School Center
Serving Others, Serving Christ
Need a lesson? Need it now? Sunday School Center offers free Bible lessons, skits, crafts, and games for Children (Preschool - Youth.) Find good ideas, helpful advice, and much needed encouragement in Christ!
Whether you're a teacher, youth leader, or church administrator, these materials are for YOU!


Welcome! So glad you are here!
While you are here, we hope that you will find what you need for your ministry; whether that's a lesson, a skit, or a new idea.  Please take a look at some of these featured resources.


Featured Resources...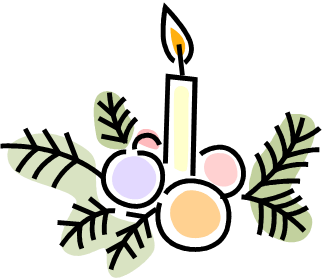 Christmas Skits!
Time to start picking out that Christmas Skit for church! Find free Christmas skits for teens and children! God bless you as you tell the Christmas Story through your church pageant this year! Planning a Children's Christmas Program 
Trunk or Treat!
Thinking of doing Trunk-or-Treat this year as an outreach to your community? Find great, practical advice on how to plan and run Trunk-or-Treat at your church. Or read our handout on how to do an Alternative Event for Youth!
Halloween!
Find Sunday School Lessons for Halloween. Help children and teens understand that God is the Biggest, Satan is the Defeated Foe, and how There is Only One God! Remember, the best defense is a good offense!
Preschool Bible Lessons!
Free printable Sunday School lessons for kids: Preschool-1st grade. Over 50 free lessons - a whole year's worth - for young children. These tried-and-true lessons help present Bible truths and help you teach Little Guys about Jesus! Find these lessons in Urdu.
Kiswahili Lessons! - (Preschool Bible Lessons)
NEW! All of our Preschool Bible Lessons have been translated into Kiswahili! Many thanks to our translation team in Africa for their tireless efforts! We praise God that now so many people across Africa will be able to use these lessons more easily!
Children's Bible Lessons!


Find free 

Sunday School lessons for Kids in elementary school (8-11 years old.) Sets of lessons on Christmas and Bible Literacy! More lessons on the way!
Youth Bible Lessons!
Sunday School Lessons for Teens! 36 Bible Lessons for Youth on God the Father, God the Son, God the Holy Spirit. Find God's Answers to Our Questions! Lessons are: Easy to do and they Encourage Discussion and Bible Reading!
All of the resources on this website are offered to you for FREE to use in your ministry! There is no charge or fee to use them!  God bless you!
Here is the official Use Policy, if you would like to read the "Fine Print"!
Like and Share our Facebook Page! 


Our hope for each of you...
Our hope is that each time you visit SSC you will do FOUR things… We call them the BIG FOUR!
FIND what you need.
If it's not here, we'll try and direct you to where you can find it!


DISCOVER stuff you didn't know was "out there".
Because maybe it hasn't been until now!


GET encouragement in Christ.
What you are doing is VERY important! Your classroom, or ministry, is a mission field!


COME BACK one day when you need something else!
When you need something else for your ministry, we hope you'll come back!

Introducing the Author...
My name is Sharon, and I am an old Sunday School teacher, just like you. (No, I'm not calling you "old"!)
Over time I served in various administrative positions at church, started new programs, ran Vacation Bible School, wrote Christmas skits, produced Easter pageants and... well, you know... everything!
As a teacher, I always preferred writing my own lessons. (And after 20 years of teaching I ended up having a whole lot of them!)
After a while I thought, "Hey! Why not SHARE all this information?"
That sounded like a GREAT idea! And so Sunday School Center was born! 
Now Sunday School Center has become a full-blown charity and we are working to help individuals in their ministries all over the world!
God is BIG!

Not finding what you need today?
The SSC website is always under construction. Be sure to come back again and check to see what is new!
We promise you will always find a wide variety of free Sunday School lessons for children and teens right here.
ALSO, please visit our Recommended Resources page to find other great Christian websites providing lessons, skits, ideas, activities and games!

Sunday School Center... Non-Profit Charity!
Sunday School Center is in its 13th year of providing free downloadable printable materials for Sunday School teachers and administrators around the world!
This is our 4th year as a 501(c)(3) tax-exempt Charity! 
This means that we now receive tax-deductible donations from folks who believe in what God is doing through this little website. And we have been able to expand our ministry to help provide Bibles to pastors and Sunday School teachers in Africa.
Read about our Mission Statement and our Ministry Outreach.

What God is Doing...

We are thankful to God that He has been using SSC in wonderful new ways!! Since we started, we have had site visits from people in over 180 different countries! God is BIG!
This is especially exciting because Christian materials aren't readily accessible in some of these places... except via the Internet!
We are thankful to God for our brothers and sisters in Christ who have translated our Sunday School lessons in Urdu and French, and Christmas skits in Spanish and Mandarin. We make them available here for you.
Thank you for praying for our Christian brothers and sisters in ministries around the world! 

A Personal Note from Sharon...
I promise to pray for you, and ask that you pray for me too.
May God continue to bless you in your endeavors!
With love in Christ,
Sharon
Sharon Kay Chatwell, MD
Founder and President, Sunday School Center
CHECK OUT SOME OF OUR DIFFERENT PAGES:
Christmas Skits and Plays for church or Sunday School Christmas Programs/ Download and use these FREE Christmas plays for Youth, Children and Preschool.
How to Organize a Trunk or Treat Event at your Church. Helpful suggestions, ideas and know-how!
Find free Sunday School lessons for Halloween, Oct 31st. The best defense is a strong offense!
Halloween Ideas for Sunday School. Parties, Trunk or Treat & Alternative Events. Resources and DIY information!
Need Preschool Bible Lessons? Find FREE Preschool Sunday School Lessons on the Life of Jesus, Christmas, Easter and more! Home of "Just Us Little Guys!"
Free Childrens Bible Lessons: Children's Sunday School lessons for kids in elementary school.
Need Youth Bible Lessons? Find FREE Sunday School Lessons for Youth (Teens). Try these FREE Printable Bible Study Lessons in Youth Group or in Sunday School.
Learn more about the ministry of Sunday School Center. Hear about our mission and how to be involved in our ministry.
Donate Today! We appreciate your desire to help support our ministry! Sunday School Center is a non-profit charity so all of your donations are tax-deductible.
We'd love to have you contact us! Tell us about you and your ministry! God bless you!
Find out all about us at Sunday School Center. Hear about Missions we help support and read our Belief Statement, Use Policy, Privacy Policy, and FAQs.
Looking for free church skits for children or youth? Find Christian skits for life application or evangelism, as well as Christmas skits for youth to preschool, and Easter skits for everyone!
Free Sunday School Lessons! Sunday School lessons for Children, Preschool and Youth. Free Bible Lessons for Holidays!
Sunday School Teacher Training for Teachers and Administrators. Whether you have just a few questions about teaching, or you're planning your own program for teachers, this is for you!
Exciting Youth Group Games for indoor and outdoor. Find games for teens at Church, Sunday School, and Camp!
Find Bible Games for Children for Sunday School or home. Reviews of Bible Games.
Sunday School Ideas for Christmas, Easter, Mother's Day and more! Free to use in your ministry!
Free Sunday School Lessons for Christmas, Easter, Mother's Day and more...