Ministry at
Sunday School Center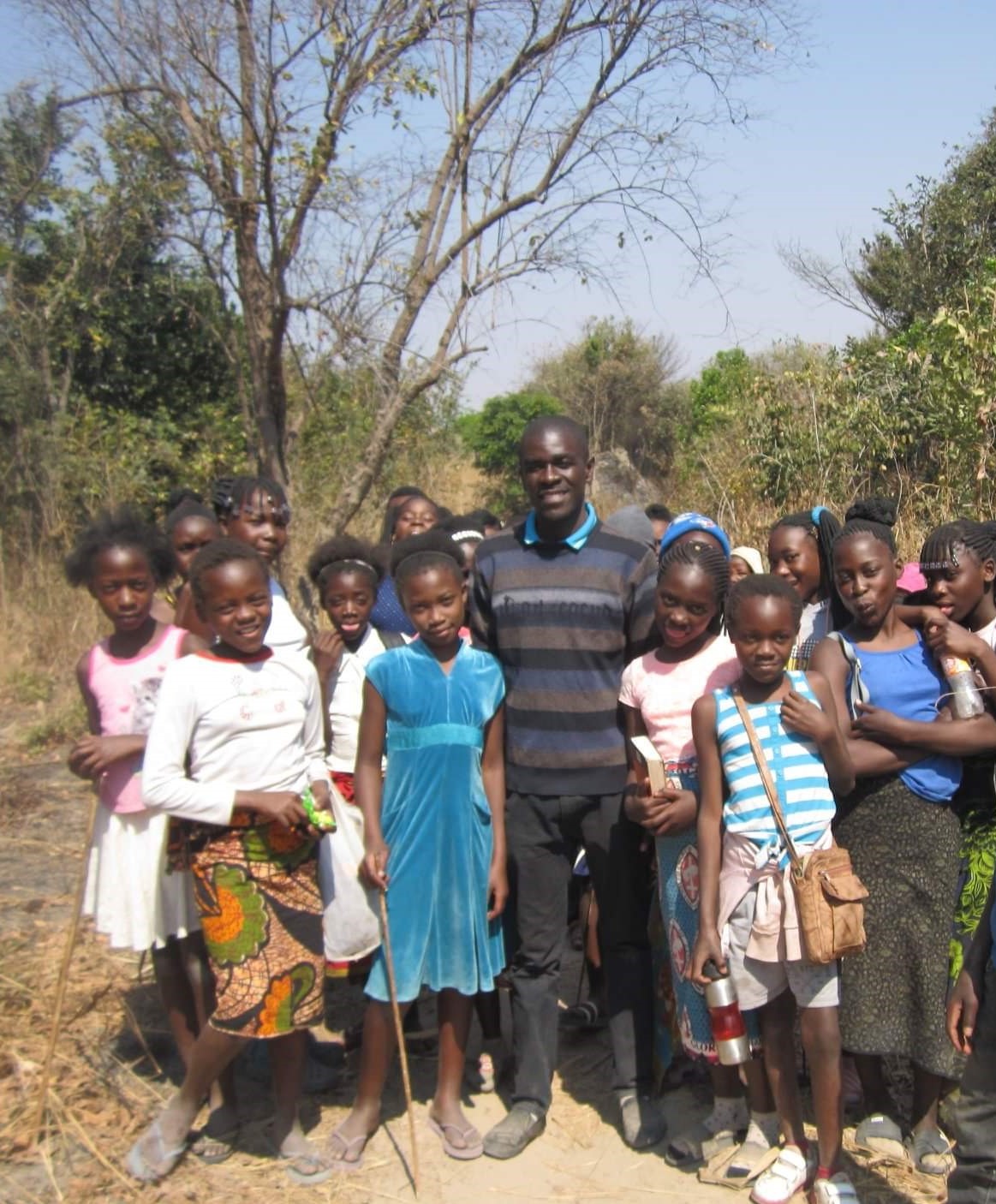 Learn more about the ministry of Sunday School Center. Hear about our mission and how to be involved in our ministry outreach. Find out what God is doing through the visitors to our website, and how we can help support them, right where they are!
Praise God! Sharing free resources, such as lessons, skits, and teacher training materials, with our website visitors around the world has had an amazing effect! Many of them have taken the materials and started new Sunday Schools, Children's Ministries and other new Outreach Programs.
Our visitors are people like the gentleman pictured here from Zambia, who read through some printed materials that we sent him and then decided that he wanted to do more in his ministry. He went with 100 students and 23 teachers on a 3-day evangelistic outreach in a very remote area in his country. In his words, the outreach was "very successful."
God is BIG! And it is always amazing to us what He is doing through the lessons and other materials on this website. But should we really be amazed at all that God will do with what we offer to Him in faith?

Now a Non-Profit...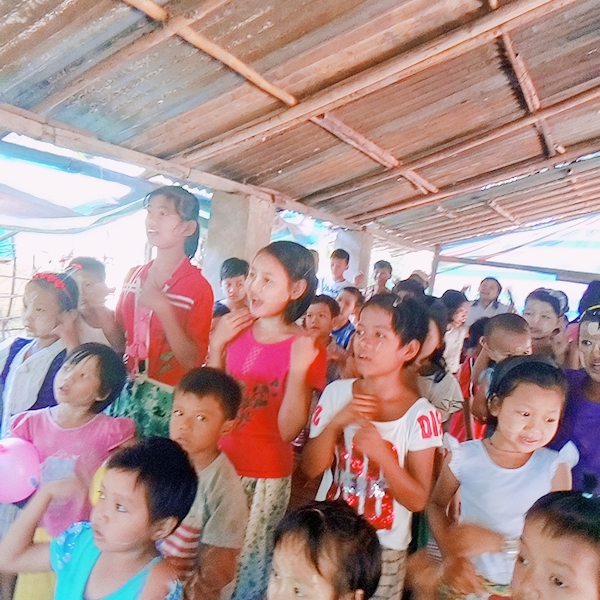 Sunday School Center celebrated its 10th year in ministry in 2019 by becoming a non-profit charitable organization.
After reaching out through the website for a decade with free lessons and other resources, it was time to take the next big step in ministry.
Since becoming a non-profit, we have been able to help provide Bibles and much needed printed Christian education materials to ministries all over the world. 
Partnerships with other non-profit organizations, such as Biblica-The International Bible Society, have encouraged us and helped facilitate many of these efforts.
We are thankful to God for all He has done to lead us and bless us.

Ministry in Africa...
For the past several years, we have been working with Mrs. Evah G., who is our Sunday School Center - Africa Representative. Evah is our beloved Christian sister, who helps us find, purchase, and distribute printed materials such as Bibles and Christian Education resources in Africa.
She has worked tirelessly in the distribution of thousands of Bibles in over a dozen countries in the past 4 years. She has also helped locate and provide Bibles to children with special needs and those in at-risk groups.
We have also been working with a team in Africa to translate our Little Guys' lessons into Kiswahili. If you take all the people who speak Swahili together, they make up the 3rd largest people group in all of Africa!
Sunday School Center is delighted to help sponsor these outreach programs as part of its ministry.
Your support of Sunday School Center helps provide for these efforts!

Ministry Story from Uganda...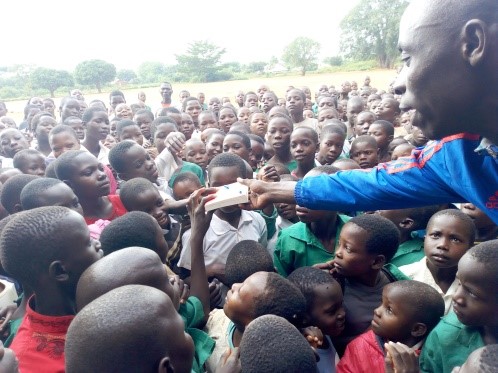 Scripture Union Uganda Busia Ministry Coordinator 
Since 2015, Sunday School Center online resources have helped us develop a better children's ministry that supports Sunday Schools. We have been able to print lessons from SSC website and give them away as a benefit of our ministries to countless thousands of children, youth and families in Uganda and its Neighbors. Sunday School Center is an inspiring charity that has supported us and helped us teach the value of working with children through the reading its materials and being able to print and share them with churches in Uganda. 
James Ojambo
- Uganda

Ministry Story from Zambia...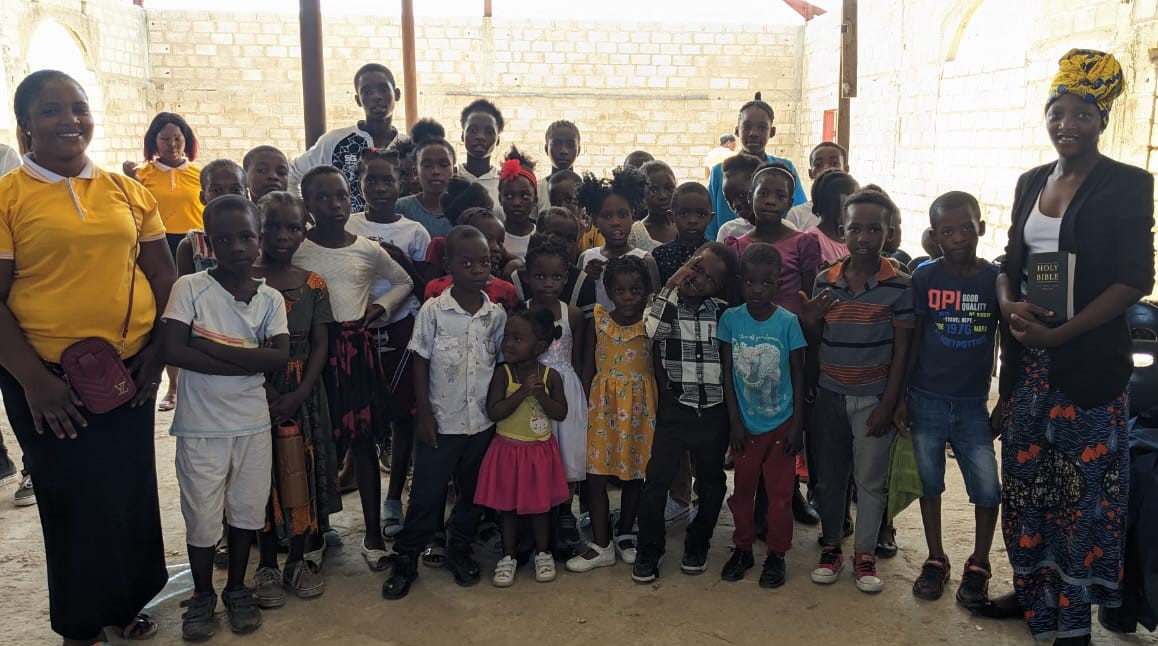 Children's Ministry Director, Christian International Church
Please... allow me to quote from you. "GOD IS BIG"
Ever since we joined (in partnership with) Sunday School Center in 2018, our church - Christian International Church - all ministries have been doing great.
We have been downloading skits, poems, lessons and Sunday School teaching guides for teachers.
Our church has benefited from hard copy Bibles donated to (us) twice and our leaders are using the Bible to spread the word of God and grow our church.
We really thank God for you. You are a blessing. May God continue to bless you abundantly.
Friday Thomas Simfukwe
- Zambia

Over the Years...
Our website has become larger than we ever hoped possible, visited by hundreds of thousands of visitors a year from well over 180 countries.
Over the years, we have communicated by email with many thousands of our visitors, who have written in thanking us for the free resources or asking questions about them.
We have given advice and encouragement to those who were serving in their own ministries all over the world.
It is wonderful that folks in exotic locations, where Christian materials are not readily available, can download and print these lessons and resources to help them in their own ministries.
We hope to continue meeting the needs of our website visitors by providing free Christian education materials on the website and printed materials, as we are able to do so.

Ministry through Skits...
Sunday School Center skits, especially our Christmas Skits and Easter Skits have been performed hundreds or even thousands of times around the world. We hear from lots of folks annually whose churches are using one or more of our skits that year. Sharing the Gospel of Jesus Christ by the retelling of the Christmas Story or the Easter Story is a sure way to reach friends and family members who have never heard about Jesus.
During the pandemic there were some very creative uses of our skits and plays by churches and other ministries. Often the plays were used as part of an online effort to celebrate Christmas. Watch one of my favorite videos here, based on the skit "Just a Little Christmas."

Learn About Our Mission...
Read our Mission Statement on our Mission page. Learn how you can help support the ministry of Sunday School Center and help us move forward in our mission.

Donate Today...
Donate today to help encourage the ministry of Sunday School Center. Visit our Donation Page to make your tax-deductible donation. Thank you!

On a Personal Note...
Having first started this website in 2009 by sharing a few of my lessons with others, I now find myself listed as the Founder and President on Sunday School Center's organizational documents in the Corporate Notebook.
I'm not sure how all this happened, but I'm pretty sure it's God's fault.
If you had asked me in 2009 who I hoped the website would reach, I would have said something poetic like, "Oh, you know, folks in faraway places... like Iowa." 
I remember crying when I found out that people in East Asia could access it.
God is amazing. Regularly I find out that He is surprising me again. The ministry of Sunday School Center is to help individuals and people in little churches and big churches with their needs for their particular ministry. 
Whether that means supplying a church skit, or a few lessons, a new Teacher Training program, or a complete new curriculum for Sunday School, I hope that we can continue to do it.
And with God's help and blessing, we will.
With love in Christ,
Sharon