Youth Bible Lessons:
Sunday School Lessons for Youth (Teens)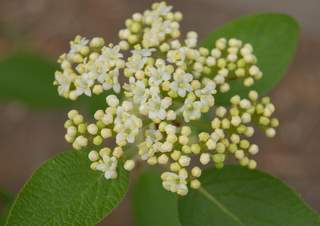 Need Youth Bible Lessons? Find FREE Sunday School Lessons for Youth (Teens). Use these free printable Bible Study lessons in Youth Group or Sunday School.


Youth (12-18 years old) often have faith which is just beginning to blossom into maturity... much like like this Viburnum blossom!


Sunday School Lessons for Teens that help them relate to God are just what they need to nurture their growing faith!


---
Sunday School Lessons for Youth
"What I Need: What God Has For Me"

A 3 part series of Youth Bible Study Lessons on God the Father, God the Son, and God the Holy Spirit. Each part contains 12 lessons.
NOTE: These are PDF files. Open them with a PDF reader program such as  Adobe Reader.

---

Download ALL 3 SETS of Youth Bible Lessons:
"I have loved using your resources with my teen class and, even better, my youth have enjoyed using it as well! Their comment?

'It's not hard, but it makes you think!'

…I've found no other resource that engages my youth as well as yours and I hope to continue using it!"

- Deanna O. (Nova Scotia, Canada)


Download Youth Bible Lessons INDIVIDUALLY:
GOD AS CREATOR (God the Father)

GOD AS SAVIOR (God the Son)

GOD AS ENABLER (God the Holy Spirit)
Be sure to get the Teacher Instructions...
These unique Youth Bible Lessons have straightforward but important Teacher Instructions! Preview and download them now!
---

Reviews - "What I Need: What God Has for Me"
"Our class ranges in ages of 10-16. In my search for easy, affordable, flexible material – I found yours. So far, it has been very easy to adapt.

…You give enough references that I can go deeper on any given Sunday if ages permit, or I can keep it simple and get the message across. They seem to stay attentive and engaged.

Thank you for making this available!! It is a blessing to us and a Praise to God. It IS all about Him! Thank you!!

– Pat M. (Virginia)
"Hi! I am very glad to have this opportunity of visiting your lovely website. Truly it has been helpful to me.

As a coordinator for Sunday school teacher for teens classes, I have got a place with vast resources to help these little believers in their relationship with our Creator!

Thank you! Remain blessed."

- Priscuss M. (Tanzania)
---

Share the Gospel with Others!
The Jesus Film® app is now available for your devices (smartphones and tablets). Download it for free and view any of their 200+ videos for free!
Available in over 1600 languages The Jesus Film and other videos are great resources for shar the Gospel with friends and people that you meet. 
---
Other Resources for Youth
Teen Devotionals by Peter Walker
Find other resources for Youth, such as devotionals, short inspirational videos, and blog posts at Peter Walker's website: 1Peter1Three
Download and use any of the materials for free with your Youth Group or Sunday School Class. Check out these dedicated web pages!
Spanish Website - Peter Walker
Tips for Sharing the Gospel
This website by evangelist Peter Walker is dedicated to help Christians learn how to share the Gospel of Jesus Christ with others. Whether talking with teens or adults, Peter's videos and materials may help you and your Youth Group learn how easy and exciting it can be to share your faith with others. God bless you!
---

Try out this Youth Bible Lesson on Prayer...
This Sunday School Lesson on Prayer will help the teenagers in your Youth Group think through the question of "Why Pray?"
Discuss really important things like:
Why should we talk to God (even though we don't see or hear Him)?
What does it mean to "pray continually?"
Does God really want to hear from me? (OR... If God had a Facebook page, would He "friend" me?)

More about these free Youth Bible Lessons...

"WHAT I NEED: WHAT GOD HAS FOR ME" is a set of fast-paced Youth Bible Lessons (for ages 12-18 years) that's guaranteed to wake even the sleepiest of "couch potatoes" in your Youth Room!
This series of exciting Youth Bible Lessons explores deep questions which teens have about God. The lessons allow time for both group discussion and personal reflection.
Teens will tackle tough questions in "Ask Me No Questions/ I'll Tell You No Lies", followed by some serious Bible exploration in "We've Got Questions/ God's Got Answers".
Keeping a personal journal is encouraged to allow the teens in your Youth Group or Sunday School class an opportunity to reflect on potential life applications of biblical truths!
All in all... the Youth in your ministry are going to LOVE these exciting Sunday School Lessons for Teens!
Download Parts A, B, and C Now...

If you haven't done so already, be sure to download ALL THREE PARTS of the Youth Bible Lessons in "What I Need: What God has for Me" now!
A Word of Encouragement...

You know, it takes a real gift to work with Youth. I think of it sort of like working in foreign missions! Come to think of it, it may occasionally seem easier to make contact with indigenous tribes in a distant land, than to connect with a room full of middle school students in your own church!
But, be encouraged, you are one of the most important persons in their lives... (whether they know it or not!)
You are there telling them about God. And while you are doing so, you are listening to them about their needs, wants, and fears. And while all this is going on, you are being an example to them of what a mature Christian individual is like.
This is really important stuff! You've got to believe me... These kids are never going to forget you! You are trying to help them learn about the love and acceptance of God, and NOTHING is more important than that.
So, when the indigenous tribes in a far away land seem like a preferable alternative, just remember that the teens in that Youth Room need you more right now than you can imagine. Hang in there!
By the way, you may not think anyone is noticing your dedication and hard work. But be encouraged by the words of our Lord, Jesus Christ, which are recorded in Matthew 6:4 "Then your Father, who sees what is done in secret, will reward you."

God bless you!
Sharon
YOUTH BIBLE LESSONS - Back to TOP
View Sunday School Lessons for Preschoolers