About Us!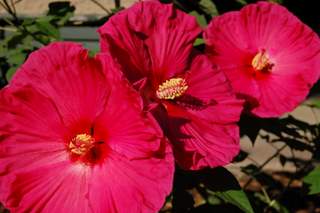 So... you want to learn more About Us here at Sunday School Center! Well...
I don't blame you!!
If I were going to consider using someone else's lessons or ideas in Sunday School, I'd want to know WHO they were, as well as WHAT they believed. AND I'd also want to know what credentials or experience they had!
Good for you!!

The first thing you should check out is our Belief Statement. And then you may want to read About the Author. That would be me... Sharon Kay Chatwell. There you'll read about the journey to launch Sunday School Center!

You may even want to check out the answers to some of our more Frequently Asked Questions. These should shed some light on general questions such as: "When will other materials be available?"
While you are here, you might like to visit our Donate Page. Since Sunday School Center is a 501(c)(3) non-profit charitable organization, all of your donations are tax-deductible. 
Read our Mission Statement and learn more about our Ministry here at Sunday School Center. Find out what you can do to help!
You do NOT have to donate to Sunday School Center in order to use the materials on the website. There is no charge or fee. Download them and use them in your ministry as you see fit! God bless you!
If you are wondering about the guidelines for using the free materials found at Sunday School Center, you will find them outlined in our official Use Policy.

While you are at it, why not check out our Privacy Policy and our Disclaimer Page... These are great to read just before bedtime... as they will most likely put you to sleep!
If you have gotten to this page and you are completely lost, please check out our Site Map to help you get going in the right direction.
Some of our materials have been translated into other languages, for example French, Spanish and Urdu and Kiswahili. All that are available are noted on their various pages throughout the site. Read more about our Translators.

People from all over the world access Sunday School Center. We have had visitors from over 180 different countries! See our MAP! This is really exciting because, in some places, Christian materials are not easily available. Please pray for our brothers and sisters in Christ around the world!
If you'd like for us to "put a pin in the map" for you, just Contact Us! We'd love to hear about your ministry! (For security reasons the pins in the map only indicate general regions. No personal or ministry information is ever included.)

Thank you for prayers and for learning more About Us!
God bless you!
Sharon
Now that you know more About Us, perhaps you'd like to...
Read About the Author, Sharon Kay Chatwell
Contact Us...We'd love to hear all about you and your ministry!