Free Sunday School Lessons
For Children (Preschool - Youth)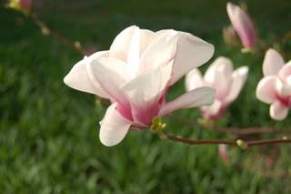 Need Free Sunday School Lessons? Find Sunday School lessons for Children, Preschoolers and Youth. Free Bible Lessons for Holidays, too!
Enjoy and use all of these free printable lessons...
Ever found yourself needing a couple of extra Sunday School Lessons? ...I have!
Even if you have a great Sunday School curriculum that you use every week, you may occasionally need to... pick out an extra lesson or two.



Try these Free Sunday School Lessons...
SUNDAY SCHOOL LESSONS FOR PRESCHOOL
Sunday School Lessons for Children in Preschool, Kindergarten, and 1st Grade (4-7 years old.)
SUNDAY SCHOOL LESSONS FOR YOUTH
Sunday School Lessons for Teens (12-18 years old.)
SUNDAY SCHOOL LESSONS FOR HOLIDAYS:
Find Sunday School Lessons for Special Days such as:
Halloween
Thanksgiving
Christmas
Valentine's Day
Palm Sunday and Easter
Mother's Day
Memorial Day
Father's Day
Independence Day
Ideas for Sunday School Crafts, Games, and Activities are included in these free printable Sunday School lessons!



Coming Eventually... CHILDREN'S LESSONS:

Free Bible Lessons for Children in Elementary School (7-12 years old.) It will be some time before these are available.  If you would like to be contacted when they are ready, please Contact Us and let us know.  Thank you!
Visit my Children's Bible Lessons page for some good ideas and some recommendations for other websites with materials for children this age.
Not finding what you need today?

Check out our new Recommended Resources page!  It has lots of good ideas for where you might find additional lessons, games, activities, and skits.
Also... Please remember that Sunday School Center is always UNDER CONSTRUCTION!! We apologize for any inconvenience caused by us not having the materials you need available today.
Write and let us know what you are looking for! (We love to hear from you!) If you Contact Us, we'll be sure to let you know when we post new lessons that you might find helpful!
Remember that more lessons are on the way! So, be sure to check back with us often!


---

On a Personal Note...
Thank you for visiting Sunday School Center!
By the Grace of God this little website has been reaching out to teachers (just like you) all over the world for the past 5 years. 
It is so exciting to see all that God has done!  
I give glory and honor to God alone for all that He has accomplished through this website and these lessons! Please join me in praising Him for all of these things!
May God continue to bless you and your ministry!
With love in Christ,
Sharon
Free Sunday School Lessons - Back to TOP
Contact Us!
Have these lessons helped you? Please let us know.