Sunday School Ideas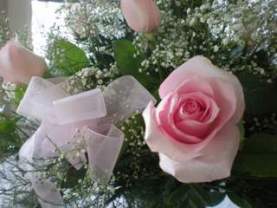 Sunday School Ideas for Christmas, Easter, Mother's Day and more! Free to use in your ministry!
Check out some great ideas for Fall and Winter classes. Also... see our pages dedicated to Teacher Training and Recommended Resources!
Christmas is on its way! And with all the tinsel and bells, it's important for us to take time to help our young ones remember why we are celebrating!
Be sure to read my featured article, "Teaching the True Meaning of Christmas."

Sunday School Ideas - Winter and Spring!
Just Us Little Guys!
Find a year's worth of curriculum for children ages 4-7. For winter and spring, consider some of these lessons. 
CHRISTMAS! - Six great lessons that cover the different parts of the Christmas Story. Hear about Angels, Shepherds and Wise Men. Learn about the Journey to Bethlehem, the Birth of Jesus and find out about the Flight to Egypt. Start these lessons just after Thanksgiving and they will take you all the way to New Year's.
THE LIFE OF JESUS! - These 12 lessons tell some of our favorite s

tories from Jesus' Life

; including about Parables and Miracles. Learn about things Jesus said and did in His earthly ministry.  
EASTER! - Eight wonderful lessons that tell about the different parts of the Easter Story. Help children (ages 4-7) learn about the Death, Burial, and Resurrection of our Lord and Savior, Jesus Christ!
Youth Group Lessons!
Find 9 months of lessons (or more) to use with your Youth.
Discussion-based questions that will help liven up any Youth Group. Look up what the Bible has to say about the questions too!
God the Father - 12 lessons about God as Creator
God the Son - 12 lessons about God as Savior
God the Holy Spirit - 12 lessons about God as Enabler
Holiday Sunday School Lessons!
Find Sunday School Ideas for lessons for Christmas, Easter, Mother's Day and more...!
---
Teacher Training 101


Are You Called?

 (Not on the phone.)


Are You Led?

(Not by the nose.)
Are you a new Sunday School Teacher? Do you have questions, fears, doubts?  
Are you an established teacher or an administrator?  Do you have issues or problems... or do you need Teacher Training material?
Visit my Teacher Training page!
Where you will find this manual for teachers and administrators...
Teacher Training 101
Never fear! God is BIG! Remember, you have the Holy Spirit living in you!
---
Featured Article:
"Teaching the True Meaning of Christmas"
Too often today our children are exposed to ideas about Christmas which are "More Tinsel than Truth."
While traditions are an integral part of the Christmas season, it is important for us to teach our children the truth behind the celebration of Christmas: The birth of our Lord and Savior, Jesus Christ.
This teaching can be done in fun and interesting ways. There is no reason to diminish the fun or festivity of the season.
In fact, if you think about it, we Christians have the greatest reason to celebrate and be merry during this time of the year! We celebrate the fact that the Savior, God's One and Only Son, Jesus, was born here on the earth!
Like the angel said to the shepherds...
"...behold, I bring you good tidings of great joy, which shall be to all people. For unto you is born this day in the city of David a Saviour, which is Christ the Lord." Luke 2:10-11
It's good news... not bad news! It is fun and exciting, not dull and uninteresting! Just imagine a birth announcement given by an angel who was joined by "a multitude of the heavenly host" praising God and saying...
"Glory to God in the highest, and on earth peace, good will toward men." Luke 2:14
After a start like that, our retelling of this same news should at least be fun and interesting!
Let us rekindle that sense of awe and wonder in our hearts which causes us to whisper as we talk about the wise men following the Star of Bethlehem, and to raise our voices in song when we think of those angels from the realms of glory!
Christmas is more than tinsel and tradition. It is fact... not fancy.
Having said that, we don't have to be heavy handed or "Scrooge-like." We don't have to go around trying to dash people's dreams about Christmas, or to rout out every non-biblical notion. After all, tinsel and traditions are fun, and some of our traditions have roots in ancient facts.
We just have to make sure that we present the truth as well. When asked, we can refer to the "true part" of Christmas and the "pretend part" of Christmas. We can assure our Little Ones that even if the pretend part happens to go away one day... (as it inevitably does)... the true part will NEVER go away. NO ONE can ever take that part away from you!
The true part of Christmas is that well over 2000 years ago a baby was born here on earth, to a virgin, in a little town called Bethlehem. This baby, Jesus, was (and is) the One and Only Son of God. And because he was born, the world has never been the same.
Praise God!
This Christmas, let us find new ways to tell the old story that is still true!
"For unto us a child is born, unto us a son is given: and the government shall be upon his shoulder: and his name shall be called Wonderful, Counsellor, The mighty God, The everlasting Father, The Prince of Peace." Isaiah 9:6
Merry Christmas!
Sharon Chatwell

(Please feel free to download a Printer Friendly Version of this article.)
---

More Sunday School Ideas...


Our Sunday School Ideas section of our website has been expanded to include pages with Sunday School ideas for Teachers' Training, and Recommended Resources. Be sure and check these out!
In the future, I hope that you will be able to come Sunday School Ideas page to find more good ideas, helpful advice, and much needed encouragement in Christ!
You are the workforce that keeps Sunday School up and running! I want you to have access to Sunday School ideas that will be helpful to you in your ministry!
God bless you as you continue to serve God right where you are!
With love in Christ,
Sharon
Other Topics from Sunday School Ideas...
Recommended Resources!
Find recommended resources for Sunday School, available online for you to use. You will love these valuable ideas for Sunday School!  
Teacher Training!
Teacher Training for Sunday School Teachers and Administrators. Whether you're Planning your own Teacher Training program or you just need a few answers to your questions about teaching, this is for you!
Easter Ideas!
Read the article on "Teaching About the Empty Tomb". Find out about Easter Skits and get Ideas for Easter Sunday School Lessons, which include crafts, skits, and other activities.
Teacher Appreciation!
"Read the article "How Do You Thank a Sunday School Teacher?" Access several helpful resources that will make planning the perfect Teacher Appreciation Day somewhat less impossible! Templates for Teacher Appreciation Certificates are included!
Getting Ready for Fall!
Read the article "Gearing Up for Fall!" Learn about how to prepare and plan for Sunday School programs this fall! Get some good advice on things to think about and pray over, as you make plans for the new Sunday School year!
Halloween Ideas!
Read the article "Halloween: Party or No Party?" Find links to helpful resources for planning an Alternative Event for Youth or for hosting the Perfect Kids' Party! You'll also find links to Halloween Sunday School lessons for children (Preschool to Youth.) Remember... "The best defense is a good offense."
Christmas Ideas!
Read the article "Teaching the True Meaning of Christmas" which reminds us of the importance of teaching our children the truth behind the celebration of Christmas: The birth of our Lord and Savior, Jesus Christ. On this page you will also find links to Christmas skits, as well as to a full set of Christmas lessons, which include skits, activities, and crafts.
Thank you for visiting our Sunday School Ideas page!  God bless you!

Sunday School Ideas - Back to TOP
View ALL Free Sunday School Lessons

View Sunday School Lessons for Special Holidays