Easter Ideas for Sunday School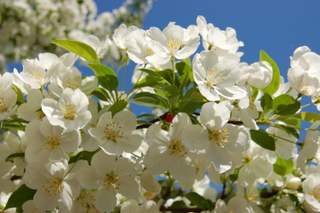 Need Easter Ideas for Sunday School or Church? Find our FREE Easter Lessons, Easter Skits, and Easter Crafts!
Easter is a wonderful time of year, and it is the pivotal point in the Christian calendar. Get ideas on how to present the message of the Death, Burial, and Resurrection of our Lord and Savior, Jesus Christ!
In 2024, Easter falls on Sunday, March 31st.
Find Easter ideas for preparing lessons for Sunday School.
Incorporate an Easter Skit to help the Little Guys in your class better understand the Easter Story.
Include an Easter Craft with your lesson, such as making a lovely Easter Card or creating an Empty Tomb Craft.
Whether your class has the youngest children or the most mature teens, these Easter Ideas will help you prepare for this precious time of year!
Try these Resources to get Easter Ideas:
Easter Sunday School Lessons
For great Easter Ideas for Preschool, download this set of 8 Easter Sunday School Lessons that tell the Easter Story beginning with Palm Sunday and continuing through to the Ascension of Jesus. Learn of the Death, Burial and Resurrection of our Lord and Savior, Jesus Christ!
Easter Skits
For fun Easter Ideas try Easter Skits for children (Preschool - Youth). Find Bible-based skits retelling the Easter Story. Use them in class or to do for a larger group. For Youth try this Easter skit:
The e-Bunny
An Easter Skit for Youth. This raucous skit for teens would be a great evangelical skit used as part of an open-air outreach or in class to prompt discussion on the true meaning of Easter.
Easter Egg Hunt and Resurrection Eggs!


Host an

old-fashioned Easter Egg hunt for the children in your family, church, or neighborhood. Present the Easter Story when everyone has their basket full of goodies. Visit the Family Life website to find a set of Resurrection Eggs, which might be helpful in presenting the Gospel message!  

---
TEACHING ABOUT THE EMPTY TOMB
By Sharon Chatwell
Jesus is Alive! Hallelujah!
Teaching others about Easter always seems to carry with it an extra responsibility. As Sunday School teachers, we may feel a special burden to try and "Get it Right" when we teach the Easter Story. The reasons for this are obvious; after all… This is important stuff!
Over the years I've gained a few insights that have helped me when teaching the Easter Story. So, I thought I would share them with you. I hope you will find them helpful.
Easter is the pivotal point in Christianity. Teaching others about the Death, Burial, and Resurrection of Jesus may lead them to know Him as the Christ, and to accept Him as Savior. For these reasons teaching about Easter is really important, and so first and foremost we must be certain that our teaching is based on God's Word: The Bible.


When teaching young children the Easter Story, always be sure to teach about the Resurrection on the same day that you teach about the Crucifixion. Never leave a child with only half the story! Plan ahead! Balance your class time to ensure adequate discussion of both events during the same lesson.


Using a skit to teach the specifics of the Easter story can be very helpful. Skits can be used as an instructional tool for your students or as an evangelical outreach towards others. When using skits with various age groups, these simple guidelines may prove helpful:

-Preschool and Young Elementary age students will enjoy participating in a short skit which is narrated for them by an adult or older child. They may be willing to repeat the lines spoken by their Bible person. Allowing these young children to dress the part helps them as well. Simple costumes made of large squares of fabric can convey a lot of meaning and are easy to make.

-Older Elementary age students will enjoy simple skits that they can act out for themselves or for others. Consider practicing in class for a week or so and then performing the skit for younger children or for family members. Costumes are still fun for this age, and refreshments are always welcome!

-Easter Skits for Youth are wonderful for them to perform in class or for others. Consider doing an evangelical outreach with a skit designed to get people thinking about Easter. (Check out The e-Bunny, a skit for Youth on our Easter Skits page.)


Sunday School Crafts for Easter, such as an Empty Tomb craft, help children visualize the reality of the empty tomb of Jesus. They will come to realize that first He was dead and buried, and then He was raised from the dead! (See the preschool lesson, The Empty Tomb, for more Sunday School Ideas!)
Once I tried to imagine what a disciple would say, if he were able to come and speak to us today. I wondered if he might talk about the unity of believers or about the importance of loving one another and living at peace with those around us. Then suddenly it occurred to me that if one of the disciples was able to come and speak to us today, he would simply say, "I saw Jesus Christ with my very own eyes after He was risen from the dead!" Who could stand before such testimony?!
This is, in fact, the message of Easter. Jesus Christ, the Son of God, was crucified, died and was buried, and then He was raised from the dead and is alive forever.
You and I did not see these things happen for ourselves, but we rely on the Word of God, written down by the disciples and preserved for us all these years by the Holy Spirit. The disciple John wrote:
| | |
| --- | --- |
| | That which was from the beginning, which we have heard, which we have seen with our eyes, which we have looked at and our hands have touched—this we proclaim concerning the Word of life. 1 John 1:1 |
And on the day of Pentecost, the disciple Peter said:
| | |
| --- | --- |
| | "Men of Israel, listen to this: Jesus of Nazareth was a man accredited by God to you by miracles, wonders and signs, which God did among you through him, as you yourselves know. This man was handed over to you by God's set purpose and foreknowledge; and you, with the help of wicked men, put him to death by nailing him to the cross. But God raised him from the dead, freeing him from the agony of death, because it was impossible for death to keep its hold on him." Acts 2:22-24 |
This message of Easter is as true and as piercing today as it was 2000 years ago. And it is this message that we continue teach in our classrooms, in our churches, and in our very lives.
God bless you this Easter as you Teach about the Empty Tomb!
Jesus is Alive! Hallelujah!
Printer-friendly version of "Teaching About the Empty Tomb."
---

On a Personal Note...
It's great to have you here visiting Sunday School Center as you prepare for Easter! I hope that you will find the Easter Ideas you need to help you share the message of Easter to those around you.
The Death, Burial, and Resurrection of Jesus Christ is the pivotal point in the Christian calendar. If it hadn't happened, we wouldn't have Christianity at all, for as Paul puts it in 1 Corinthians 15:14 ...if Christ has not been raised, our preaching is useless and so is your faith.
But... The Resurrection did happen! Paul goes on to say in 1 Corinthians 15:20 But Christ has indeed been raised from the dead... Praise God!
Hallelujah! What a Savior!
I'd like to take this opportunity to wish you and yours a very Happy and Blessed Easter!
With love in Christ,
Sharon
View Easter Sunday School Lessons