Belief Statement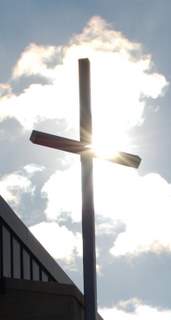 Belief Statement
We believe in one God who exists in three persons: Father, Son and Holy Spirit.


We believe the Bible is the inspired Word of God.


We believe Jesus died for our sins and rose from the dead.


We believe that by grace, through faith in Jesus Christ, we can have eternal life and a personal relationship with God.



Using Sunday School Center Materials in Your Ministry
Sunday School Center is designed to provide free Sunday School lessons and similar materials to those who may wish to use them.
With that said, we encourage you to review any and all materials with your pastor for approval, prior to using them in ministry with others.
Sunday School Center does not enter into debates over doctrine, beliefs, or traditions. We respect the differences of opinion which believers in Christ may occasionally have, but we prefer to emphasize the basic beliefs we share in common as Christ followers.
For any questions regarding our Belief Statement or the use of Sunday School Center materials with your ministry, please consult with your pastor. Thank you!!
God bless you!

Fair Use - NIV Bible

All scripture quotations, unless otherwise indicated, are taken from the Holy Bible, New International Version®, NIV®.
Copyright ©1973, 1978, 1984 by Biblica, Inc.™ Used by permission of Zondervan. All rights reserved worldwide.
If you have any questions, please visit our Contact Us page

Belief Statement - Back to TOP
Return to About Us

Frequently Asked Questions