FREE Christmas Skits for
Children and Teens!

Looking for Christmas Skits and Christmas Plays for church or Sunday School Christmas Program? Download and use these FREE Christmas plays for Youth, Children, and Preschool!
Find fun, original Christmas plays for children and teens about the true meaning of Christmas ...and a Narrated Nativity for Preschoolers to act out in class! (No lines!)
Get ideas to help present these free Christmas skits for church in the handout: Planning a Children's Christmas Program.
Also download ideas for Christmas Skit Costumes for Children.

Suggestions for COSTUMES, PROPS, SOUND, and LIGHTING are included with ALL of these CHRISTMAS SKITS. Director's Notes are also included to assist you as you plan for your performance.
Connect with us on Facebook and let us know how your Christmas Skit went! Also, send us a link to your online Christmas skit videos! We have lots!
Featured Christmas Skit for 2023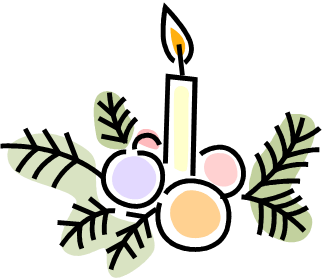 A Christmas to Believe In!
"A Christmas to Believe In!"  is a well-loved play, which is excellent for older children and youth to present to younger children.  It tells the Christmas Story and helps us understand that we too can believe in the miracle of Christ's Birth!
It also has an ORIGINAL song that was written especially for it!! (Many thanks to Pastor Lee Martin one of our Sunday School Center visitors, for writing the song and allowing us all to use it for FREE!) 
"A Christmas to Believe In!" - Christmas Skit for Youth!
Song Information
"I Believe in Christmas" - Vocals and Instrumental
"I Believe in Christmas" - Instrumental Only
"I Believe in Christmas" - Lyrics Sheet
"I Believe In Christmas" - Piano and Guitar Score

"I Believe In Christmas" - YouTube video
This play has been translated by some our website visitors into the following languages! Thank you to our translators! God bless you!
A Christmas to Believe In! (Spanish)
A Christmas to Believe In! (Mandarin)
A Christmas to Believe In! (Portuguese)
---

Other Christmas Skits for Youth and Children...
See our free Christmas skits for Youth and Children! Just A Little Christmas is great for children! Teens will love New Star, A Night in Bethlehem and Christmas by The Book. And be sure to check out our Narrated Nativity for Preschoolers: Simply Christmas. 
Just a Little Christmas - for Children
Just a Little Christmas - Teen Version
Check out this VIDEO inspired by the skit!
Thanks, Holy Trinity Eastbourne Media!
New Star - Christmas Play for Children
(Song for New Star)
See below for more information!
A Night in Bethlehem! - A Christmas Play for Youth

A Night in Bethlehem! - Director's Notes
Christmas by The Book! - Christmas Play for Youth
Simply Christmas! - Narrated Nativity - Preschool
HANDOUT - Planning a Children's Christmas Program
HANDOUT - Christmas Skit Costumes for Children
Read more about each of these plays in their descriptions below!
---
A New Christmas Skit for Summer!

A new summer Christmas play for Youth! A fun, evangelical outreach for pre-teens and teens, which can be done at Summer Camp by the Camp Counselors or by a group of older kids.  Great around a campfire or next to a pool... or actually on a Beach! (Send me photos!)
This Christmas in July sort of play takes place on a beach, where Fred and Ed, our narrators, tell the Christmas Story and involve everyone on the Beach as characters in the well-known play. Laugh as the actors turn everyday beach stuff into costumes and props for the impromptu performance about the Birth of our Lord and Savior, Jesus Christ.
This sometimes irreverent, tongue-in-cheek version of the Christmas play is meant for an audience of children over age 8, so camp age would be about right. 
Enjoy Christmas all year long with Christmas on the Beach!
QUOTE from Play: "And so ends the Christmas Story. As true here on the beach as it was that first time in Bethlehem. As certain in July as it ever is in December. As sure now as it will be forever."

---

Christmas Skits for Your Classroom!
Try these Christmas Skits in class - whether with an audience or not! Always remember the punch and cookies! Merry Christmas!
---

Christmas Skit - "New Star"
The heavens declare the glory of God; the skies proclaim the work of his hands.
Day after day they pour forth speech; night after night they reveal knowledge.
They have no speech, they use no words; no sound is heard from them.
Yet their voice goes out into all the earth, their words to the ends of the world. Psalm 19:1-4
"NEW STAR" is a Christmas play for children and teens. It tells the Christmas Story from the point of view of two stars (an Old Star and a New Star) who act as the narrators. Adults and children will love this play. It has its own original song as well! 
The NEW SONG "There's a New Star in the Sky" incorporates in its score part of the traditional song "Twinkle, Twinkle, Little Star" which is so often sung at Christmas by our younger choirs. This song is great for elementary age students to sing!  Enjoy!
"There's a New Star in the Sky" - Song (demo)
"There's a New Star in the Sky" - Song (instrumental)
"There's a New Star in the Sky" - Musical Score
"There's New Star in the Sky" - Song sheet
New Star (cover by Guy & Ellie)
(Watch this... It's really cute!)
Even if you have already chosen another skit, you may want to consider using this NEW SONG - "There's a New Star in the Sky".
---
How to Download these Christmas Songs: Choose the song you wish to download. Click on the link and a new page will open with the song, which will start playing. Then RIGHT CLICK anywhere on that page. A dialogue box will appear. Select "Save As..." Save the song (as an MP3) to a location on your computer where you can find it again easily.
Permission to Copy: You have my permission to download and copy the things you find here to use in your ministry. You may also make your own Audio CD to use with your group this Christmas!
Downloading Skits: To open these documents on your computer, you need a PDF Reader program, such as Adobe Reader (a safe, free program). You can download it by clicking the button to the right.
God Bless You!


---
Synopses of these Christmas Skits...

A CHRISTMAS TO BELIEVE IN!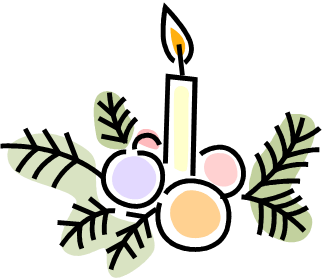 This is one of our funny Christmas skits for teens! It's both challenging and fun for youth to perform for their families! Throw in a few props, some costumes, and a couple of Children's Choirs, and you've got yourself a full-fledged Christmas Pageant!
Choose this 15-20 minute skit if you have a group of teens with some acting experience and a love of grease paint! Evangelical in nature, this play would be great for family friends to see and appreciate, especially if they aren't sure whether they believe in Christmas or not!
SYNOPSIS:
Narrators 1 & 2 tell the traditional Christmas story while costumed performers act it out onstage. Narrator #2 admits, at the beginning, that he is not sure he believes it all. (He had believed in Santa Claus... and you know what happened there!)
Narrator #1 agrees to tell him the story, to see if he will believe it. "But" he warns "whether you believe it or not… it's still true." Of course, the good thing is that... "Since it's true, no one can ever take it away from you!"
The Narrators take turns reading the script and occasionally interact with the actors onstage. Mary, in particular, speaks several times with Narrator #2, asking him if he believes yet. Narrator #2 becomes more engaged with the story as it continues, wondering what will happen to Mary and to the baby Jesus. At the end, he is convinced that the story is true and finds that it really is "A Christmas to Believe In!"
This play is now available in Spanish, thanks to our translator Heidi Vasquez. Check out "A Christmas to Believe In! - Spanish Version"

NEW STAR!
NEW STAR is one of our exciting NEW Christmas Skits that tells the traditional Christmas Story from the point of view of two stars. Students ages 7-12 years will enjoy performing this play! 
Acting as Narrators, an Old Star tells a younger New Star all about the First Christmas.  Other children act out the parts of the Christmas Story as it unfolds.  
Eventually it is revealed that Old Star was the original Christmas Star, which shone on the night that Jesus was born, and that it was his light that led the Wise Men to find Baby Jesus. 
Along with New Star, we learn that Jesus Christ is the true reason we celebrate Christmas!
Song suggestions are made throughout the play, which may be included as you like. An original song accompanies the play and is called "There's a New Star in the Sky." (Click here for the score.)  
This song incorporates part of the traditional song "Twinkle, Twinkle, Little Star" and gives us a lovely new version of this beloved old song.
I wrote the original music and lyrics. I am grateful to God for giving them to me.  I hope that they will bless you during your performances.
My special thanks to Nathan James Larsen who arranged the song for piano and guitar and who performed the demo. You can find out more about Nathan and hear some of his great original music on Sound Cloud at Pop Revolution.

A NIGHT IN BETHLEHEM!
"What would it have been like? ...On that night all those years ago, on the other side of the world, in a little town called Bethlehem?" With these words the actress playing Mary introduces this Christmas skit and invites the audience to travel back with her to... A Night in Bethlehem!
The actors surprise the audience, first by introducing themselves as persons who are playing a part and next, by using contemporary talk to describe what they saw and heard on that First Christmas.
Written with teenagers in mind, this 15-20 minute Christmas skit is at once fast-paced and engaging. Mary is sweet, Joseph is bold, and the Innkeeper insists that he's the "hero" of the story. The Shepherds are the funniest group of sheep-herders you'll ever see, and the Wise Men admit up-front that they're all on the High Honor Rolls at their various schools.
Family members and friends will love seeing their teens in costume telling the Christmas Story from a "first hand" point of view. They'll also enjoy getting to sing along with familiar Christmas carols! In the end, everyone will agree that they had a wonderful time experiencing "A Night in Bethlehem!"

CHRISTMAS BY THE BOOK!
Taken directly from the pages of the Bible, this is one of our Christmas Skits for Youth that is at once informative and a lot of fun to do! It tells the Christmas Story, as brought to life through the words of the Gospel writers, Matthew and Luke.
Choose this skit if you are looking for a straightforward presentation of the Christmas Story. The skit runs 15-20 minutes long by itself, but add some of the optional songs and Christmas by The Book may be transformed into a beautiful and meaningful Christmas Pageant!
SYNOPSIS:
Three Narrators begin the skit with words from the Old Testament prophesying the Messiah's birth, then move into the Gospel accounts by Matthew and Luke showing the fulfillment of the prophecies in the birth of Jesus! Actors and actresses portray the parts of Mary, Joseph, Elizabeth, and Gabriel… as well as all of those shepherds and wise men!
Audiences will love the simplicity and the majesty of the Annunciation, and will thrill at hearing the words of Elizabeth and Mary as they declare the goodness of the LORD. The Christmas Story continues with visits from angels, shepherds, and wise men, and ends with Mary and Joseph finding themselves back in Nazareth raising Jesus.
The skit concludes by making the connection between the Old Testament prophecies of the Messiah, who was to save His people from their sins, and their New Testament fulfillment in the life, death, and resurrection of Jesus Christ. It also reminds us that this timeless story is still there in the pages of the Bible, where any of us may read... "Christmas by The Book!"

JUST A LITTLE CHRISTMAS!
Three Christmas Skits for you to choose from!
Three versions of "Just A Little Christmas" are available, including one for elementary-aged children, one for Youth (to do for younger children) and a simpler version, which may work best if you have less time to prepare.
Just a Little Christmas! - Children's Version
Just a Little Christmas! - Teen Version
Just a Little Christmas - Simplified Version
This has been a favorite Christmas Skit with both children and parents for years! It comes in three versions: the Children's Version for younger children to put on for their parents, the Teen Version for Youth to put on for their families, and the Simplified Version which will help groups with little time to practice present the Christmas Story in all its beauty. Together these make up some of my favorite Christmas skits!
The Children's Version is very sweet and childlike, complete with lots of shepherds and angels. Your younger actors will find the lines simple and the stage directions straightforward. (10-15 minutes)
The Shortened Version is written in simple straightforward language, but tells the Christmas Story in its entirety. It is easy to produce, which may help those without much time for rehearsal. It combines Scripture Readings and lots of Songs to help tell the Christmas Story. (10-15 minutes)
The Teen Version is a bit snappier, a bit saucier, and has significantly more laugh lines! In addition, the members of your Youth Group will be kept on their toes with innovative stage directions. (10-15 minutes)

REVIEWS - Just a Little Christmas
"I wanted to tell you how wonderful your skit "Just a Little Christmas" turned out for our Christmas program. I had scoured lots of books for an appropriate program and after lots of worry and prayer found your site by accident. What divine intervention. The program worked so well in its adaptability and the parents and kids loved it. Thank you for making my Christmas merry. I am positive I will continue to use your site in my future endeavors.

Thank you, Thank you!"

- Kaye R. (Tennessee)

"I just want to thank you for providing free skits online for churches.  It can be hard to find good material that is simple enough to use and yet is good.  We used "Just a Little Christmas" for our Children's Sunday School presentation... and, seriously, I keep hearing about it.  The congregation loved it. It was a great, yet simple way, to involve our Sunday School without overwhelming them with lines and tons of practices. 
They did so great and were excited to be involved. 
Thank you for helping us out and blessing us this Christmas!"
 - Pastor Dave W. (Canada)
"My third grade students (at an international Christian school) performed your skit entitled "Just A Little Christmas" for our parents and elementary friends last Christmas in three separate chapels. It was a hit all three times! Our class loved it as well and really put their hearts into it.

Because of the humorous parts, the students stayed engaged in the story. The language was simple enough and repeated through narration and character parts so that it could be heard well. These are especially important considerations for international/second language learners. After the second performance I spoke and our chaplain interpreted giving the plan of salvation in English and in Japanese.

Thank you for your skit. I know that it blessed many."

- Elizabeth A. (Japan)


The Children's Version... Just a Little Christmas!
Written originally for elementary-aged children, the Children's Version of Just a Little Christmas is the best of the best!
Lines are just big enough for young ones to master in a short time. Narrators do the "heavy lifting" and are an integral part of the fun! Stage direction is given with young ones in mind. There won't be a lot of complex moving around for the children to worry about.
While this Christmas Skit is lighthearted and fun to do, it is also filled with clear Biblical references and interesting facts. Did you know, for example, that Bethlehem is called the City of David because King David was born there? The children will LEARN this and more as they perform JUST A LITTLE CHRISTMAS (Children's Version).
The skit runs 10-15 minutes (without songs) and can involve as few as 12 or as many as 25 children. (You can never have too many shepherds or angels!) Breaks are indicated in which Christmas carols may be sung by a Children's Choir and/or the congregation!
Family members will be delighted to see their child onstage and in costume as they help to portray the story of our Lord Jesus' birth!
The Simplified Version... Just a Little Christmas!
While the other versions (children's and teen's) of Just a Little Christmas lend themselves to a full-scale production with lots of time to prepare, the Simplified Version of Just a Little Christmas is perfect for other settings.

Let's say you want to do a Christmas Skit with the children in your group, but you don't have a lot of time to practice. This skit can be done with just a few short days of preparation.
Or, perhaps you work with a diverse international group, for which English is not the primary language spoken at home. This skit uses simple language to tell the Christmas Story in a straightforward way. Using this skit, children from various language backgrounds can more easily work together to tell others about the birth of Jesus.
This skit is quick, simple, and easy to do. The Narrators read the lines for the skit, which tells the Christmas Story in its entirety. The other cast members act out parts of the story as it unfolds.  
At various points, Scripture verses are read aloud, affirming the Christmas Story with the Bible Verses read. 
There is lots of singing with this version. Use the suggested songs or substitute your own favorites.
My good friend, Susan, wrote this revised and simplified version of the original skit, Just a Little Christmas. She wrote it for a group of international students for whom English was not their primary language.
The results were lovely. The children were able to present the Christmas Story to the church congregation in their annual Christmas celebration. Everyone there was blessed by the experience. I hope that you will be too.
The Teen Version... Just a Little Christmas!
This quick witted and fast-paced telling of the traditional Christmas story will have your Youth Group members auditioning for parts! (Especially for the Angel... What a hoot!) 
The Teen Version of Just a Little Christmas, written specifically for young teens to perform for younger audiences, makes it the perfect centerpiece for your church's Christmas Program!
Invite the Children's Choirs to sing... Provide some punch and fresh baked cookies... and you've got it made!
The skit runs 10-15 minutes (without songs) and requires the acting talent of about a dozen Youth Group members. Breaks are indicated in the script for the inclusion of Christmas carols. These may involve "choirs" made up of children from younger classes, or just be a sing-along with the congregation.
Having seen Just a Little Christmas performed successfully on several occasions, I can assure you that this traditional Christmas skit (with a not so traditional angel) is going to be fun to do and fun to watch!
Teenage children will enjoy the opportunity of providing this presentation of the true Christmas story for the younger children in your congregation!
This is one of our favorite and most popular Christmas Skits!


Nativity Story for Preschool...
Simply Christmas!
A woman, a baby, a star and a manger. What does it all mean? Where is Bethlehem? Who was Joseph? And... WHAT is a manger?
Children ages 3-7 will be allowed to explore the answers to these questions, as they act out the Nativity Story for Preschoolers - Simply Christmas.
This skit is meant to help very young children learn about the true meaning of Christmas. Completely narrated by an adult, the children become part of a living Nativity as they portray Mary, Joseph, the shepherds and kings.
Preschoolers and Kindergarten age children will enjoy doing this short Christmas skit (5-10 minutes) over and over again, while they try out the various parts. (This makes it really fun to do in class as a learning exercise. For more fun, invite families to the classroom to watch a performance!)
Suggestions for simple costumes and props are included with the script.
Moving about in the comfort of their classroom, the children will learn all about the Christmas story. But most of all they learn about the Love of God, who sent His Son, Jesus, to be our SAVIOR!
You'll almost hear the angels singing!
NEW! Check out this marvelous video produced by the Epikos Church in Milwaukee based on the narrated nativity, "Simply Christmas."
---

"The Nativity" by Mark Main
As you know, up until now all the skits on this page have been written by the same author (Sharon Chatwell). But now we offer a new skit by Mark Main. It is a wonderful Christmas Skit called The Nativity and it is written for all ages to perform. You are welcome to use it for free in your ministry.
---

Planning a Children's Christmas Program
Everything you'll need to Plan your own Children's Christmas Program!
Whether you are organizing your first (or twenty-first) Christmas Skit and Program, you will find advice and encouragement in this helpful handout!
I'm not saying that it will have the answer to every question that's going to pop up. But if you plan your Christmas skits and programs using this format, I think you will avoid most of the mistakes made by newcomers!
It starts with picking your date and finishes with cleaning up the last cookie crumbs! Along the way, you'll find costume ideas and even a Punch Recipe for the refreshments!
Download the HANDOUT now for FREE!
---

A Note on Script Usage and Changes...
So, you need a few more angels or a couple of extra shepherds to get everyone onstage... No problem! Happens all the time! My advice... add away... go ahead... drag out a few more halos and some extra shepherds' crooks. You should also feel free to change lines, add lines, etc to accommodate the size of your group and the ages and capacities of your actors. These are all considered minor changes. As always, please make a note on your printed program of the author's name and the copyright date. (EX: By Sharon Kay Chatwell, copyright 2023.)
However, if you have MAJOR changes that you want to make to a skit or play, then please make a note in your printed program that your skit is "Based on the original skit by Sharon Kay Chatwell, copyright 2023." (etc...) Thanks!
For more details on script usage, please see our official USE POLICY.
---

Additional Skits Available...
After Christmas, you may be interested in other types of skits for Sunday School or Church. Please consider the free skits available at this link for use with your own ministry groups or in evangelistic outreach opportunities with others.
Merry Christmas!
I hope that all of these skits will be a blessing to you and your ministry!
Blessings,
Sharon


If you have any questions, please visit our Contact Us page

You can also Contact us to let us know how your production went!
Return to All Skits
...for Church, Sunday School, and Evangelistic Outreach
View our FREE Christmas Lessons