Trunk or Treat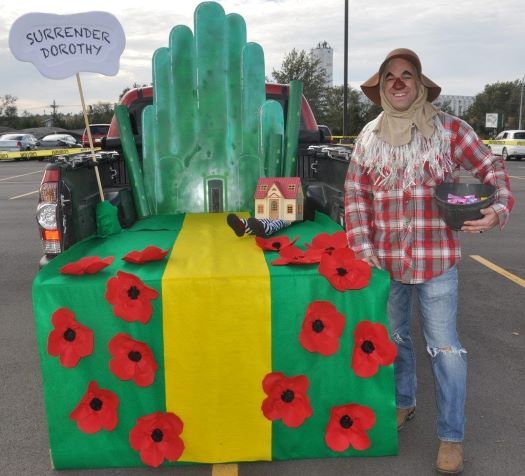 Trunk-or-Treat!
How to Organize a Trunk or Treat Event at your Church. Helpful suggestions, ideas, and old fashioned know-how! Decorating ideas included! Learn more about Trunk-or-Treat here in this organizational handout! We can Trunk-or-Treat!
What is Trunk-or-Treating?
Trunk-or-Treating turns Halloween on its head, by inviting children and their families to one location to trick-or-treat, instead of them having to go from house to house. Seen as a safer and easier way to trick-or-treat, families enjoy moving as a group through specially decorated parked cars in a controlled environment, like a church parking lot.
See our Trunk-or-Treat Pinterest Page for lots of fun ideas!
At each open car trunk, participants receive a piece of wrapped candy or a small toy. Sometimes games or activities will be incorporated into the various trunks. For instance, throwing a ball at an object, or "fishing" over a hanging sheet, or hopscotching up to the trunk. No matter how the children may do at the game/activity, they still receive a small toy or a piece of candy!
Often done at night, but easily held in the daytime, Trunk-or-Treating can make it easier, safer and more fun for families to enjoy trick-or-treating together. In addition, it can be a great way for churches to reach out in a positive way during Halloween to families in their neighborhoods!
How Did Trunk or Treat Start?
Trunk-or-Treat started as an alternative event for trick-or-treating about 15 years ago. Parents had long before started opting for safer versions of trick-or-treating for their children. Many churches and schools offered indoor parties or events, often referring to them as Fall Festivals. Then one day somebody decided to "Take it outside!" And Trunk-or-Treat was born!
Themes and Decorations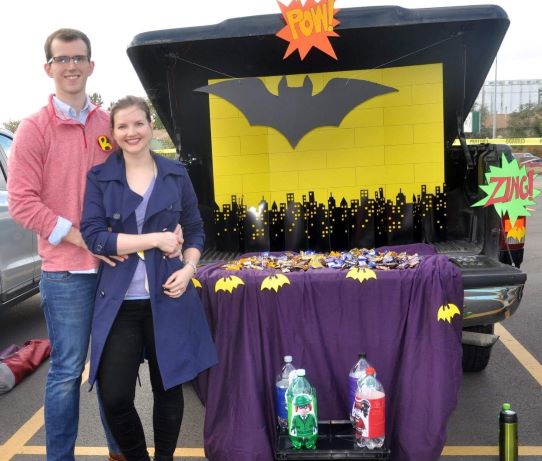 The most fun thing about Trunk-or-Treat (besides the candy, obviously) is the decorating of the cars themselves.
Most people decorate just the trunks of their cars, but the entire car can be decorated. Creativity abounds and folks often involve some sort of game or activity at their trunks as well.
In order to encourage participation and give an overall sense of cohesion, organizers may declare a theme like "Disney Movies" or "Superheroes." They may even hold competitions among the cars and hand out prizes in categories like "Best of Theme," or "Pastor's Pick."
Ideas for Themes
Under the Sea
Animals in the Wild
Disney Movies
Superheroes
60's Theme
Western
Circus
Farmyard Fun
80's Theme
Sports
Aviation 
Board Games and Toys
For more Good Ideas for Themes visit PTOtoday.com

Help Planning Trunk-or-Treat!
Click here to download our 16-page free organizational primer for Trunk-or-Treat with its very own searchable Table of Contents. Sort out your thoughts, make your plans and have the best Trunk or Treat ever! Ideas for Themes, Committees, Activities and everything else!
Trunk-or-Treat Organizational Primer


Put together by people who have actually done this already!!

Treats for Trunk or Treat
Candy for Trunk or Treat must be store-bought and arrive in unopened bags with individually wrapped pieces. (So much for homemade popcorn balls!) All other donations must be politely, but firmly, refused. If already donated, the inappropriate items must be discarded. (I know.)
Kids LOVE candy and for Little Guys Halloween is ALL ABOUT the CANDY! But having said this, remember that less is often more. Smaller, bite-sized pieces of candy that are individually wrapped add up through a whole Trunk or Treat event. 
In addition, you can choose to have small toys given away at trunks. Good options are glow sticks, stickers, and party favor prizes.
Organizers can purchase candy or toys or accept donations in advance from congregants. Making boxes to put in the foyer at church services a few weeks ahead of time reminds people of the opportunity to donate.
Alternatively, each vehicle sponsor can be responsible to provide candy or toys for their own trunk, with back-up from organizers if they run low during the event.
Remember not to give out hard candies to small children, and watch out for nuts and nut allergies.
On A Personal Note...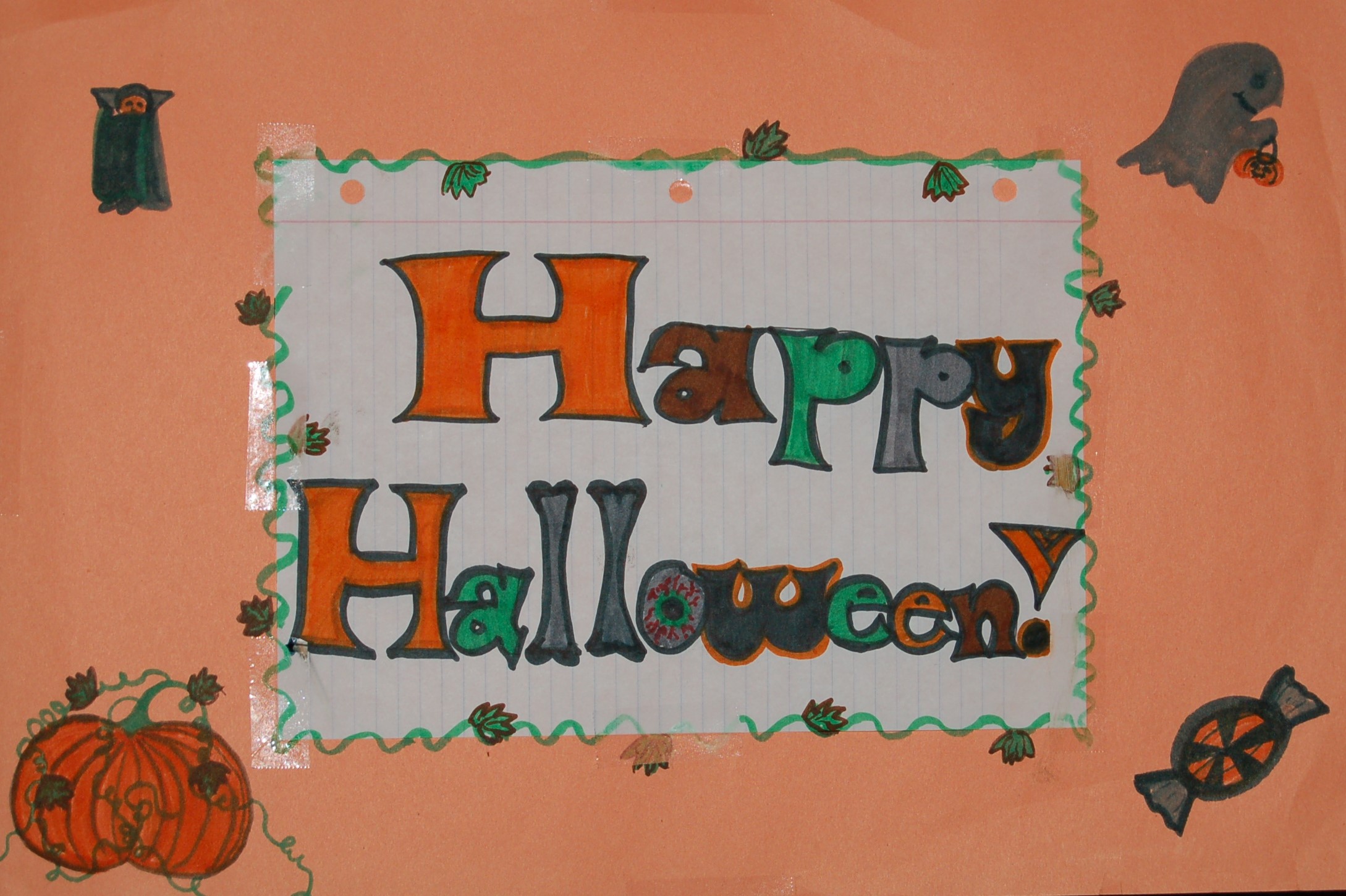 I know. I don't really like Halloween either... or at least what it has become.
It has devolved into something a little more than scary and a little less than desirable. People, who used to look after the best interest of children, cannot always be trusted to do so now. And that is an understatement.
As people of faith, I think it is important for us to reach out to others with good alternative options to the sometimes frightening and inappropriate versions of this yearly event that are out there in our culture.
Can we show our neighbors that we value their children and want them to have some good wholesome fun in a safe place; where they can wear a costume, play a few games, and eat a little candy? I think we can! 
Like Jesus who said "Let the little children come to Me,"* we need to allow children to be children, meeting them and their parents where they are.  And by doing so, in good faith, we provide a lifetime witness of the fact that Christians, like Jesus, care about children and love them.
*(Mark 10:14 NKJV)
I am over 60 years old, but I still remember going with my mother to the Fellowship Hall of the Sunset Methodist Church at Halloween when I was little. I don't know how old I was, maybe 4 or 5, but I wasn't old enough to figure out how the fishing game worked. You know, when you throw your line over the sheet and reel in a treat! I still remember the love and excitement I felt there. I just want other kids to have good events like this in their lives also.
May God bless you in your planned event!
In Christ,
Sharon
Back to TOP of Trunk or Treat page
Visit our Halloween Lessons page
Visit our Halloween Ideas page