The Store
The Store features materials written by Sharon Kay Chatwell, author of the free lessons and skits found at Sunday School Center. 


The Bible Tells Me So
For Parents of 'Little Ones'
The Bible Tells Me So

By Sharon Kay Chatwell

A Devotional Calendar for Parents of Newborns

Scripture verses for each day of Baby's First Year

Note Pages for Special Memories!

The Perfect Baby Shower Gift!




$4.99 + Shipping
---

The Miracle at Tadley Ridge
The Miracle at Tadley Ridge

Written by Sharon Kay Chatwell
Cover Art by Laurie Davis

A great read for kids 8-12.

Christian message along with mystery and adventure!

Paperback:
$6.99 Amazon 

eBook:
$1.50 Kindle


$1.50 Nook

$5.99 + Shipping 
---

Tadley Ridge T-Shirts!
Tadley Ridge T-Shirts

Miss Hope is modeling our T-Shirt that says "I had a SHOCKING EXPERIENCE on Tadley Ridge." (Just like the T-Shirts they make in the book.)

Order your Tadley Ridge T-Shirt here at the store! (Limited supplies!)

Dryblend TM T-Shirts, 5.6 Oz., 50/50 cotton/poly blend, Navy Blue.

$14.99 + Shipping
---

The Bible Tells Me So

Imperfect Copies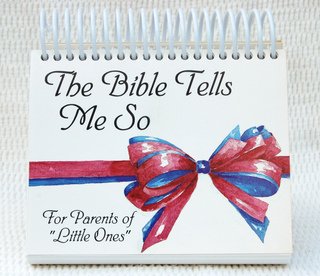 A limited number of slightly imperfect copies of The Bible Tells Me So are available, while quantities last.
Imperfect copies have minor yellowing on front or back cover, interior pages are like new! Purchase these slightly imperfect copies here.
$2.99 + Shipping
---

Why a Store?
For a website devoted to giving away Bible lessons and other materials, having a shop may seem like a strange thing...
The Store gives me a place to sell items that are already printed and must be mailed out.  It also allows me to offer some of my other writings as options for people to buy.
These materials will always be Christian in nature, and I hope that they will brighten your day or help you in your various ministries.
But rest assured, no matter what, all of the lessons and materials that you find on the rest of the website will still be free for you to download and use. There is no charge for those now... and there won't be in the future.
Fine Print
Shipping Information - Find information regarding shipping procedures, mailing dates, and payment options here. 
Contact Us - If you have any questions that we haven't answered for us, please contact us using the methods on this page.
A Note from Sharon
Any payments you may make for items purchased in The Store will be made to Calvert Place Publishing. Don't worry... it's still me.
I hope that you enjoy the extra materials offered here, and that they will be a blessing to you!  I praise God for His great faithfulness!
With love in Christ,
Sharon